45-Minute Live Virtual Meditation Class for Corporations
This is a 45-minute Live Virtual Meditation class for corporations. These classes are offered via Zoom, Teams, and Webex and can be booked below for groups up to 500 people. For groups above 500 people, please contact us for a custom quote. To book this class, simply fill out and submit the form below or call (888) 377-7761. Virtual mindfulness classes are perfect for organizations seeking to give their employees a mental health day.
Meditation House also offers virtual meditation classes for corporations as 15-minute Zoom Meditation Classes, 30-minute Zoom Meditation Classes & 60-minute Zoom Meditation classes, Intro to Meditation Classes, and programs including our 10-Class Zoom Mindfulness Meditation Program for Corporations.
This 45-minute class is the perfect class to experience Meditation House and see if our teachers and style of teaching is the best fit for your organization.
This is a very calming & relaxing 45-minute class that has a similar effect to taking a power nap or 2-hour sleep. They allow you to rest, refocus and rejuvenate the brain.
Our virtual meditation classes are presented so that people can listen to these classes using a desktop or laptop computer, a tablet, an iPad, a smartphone, or they can simply call in from any type of telephone. The class can be offered with a live video feed of the instructor or audio-only (your choice).
The Meditation can be recorded and provided to you as an MP3 audio file within 72 hours after the class for your organization's use (no additional fee).
To book your class, simply choose the date and time from the interactive calendar below, submit your credit card details to book the class, and then receive a confirmation within less than 24 hours.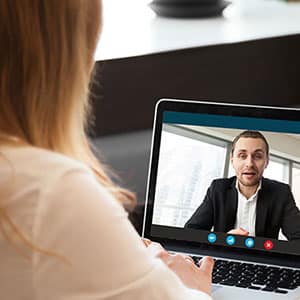 Mindfulness classes have a very positive impact on employees in corporations. Institutions including the U.S. National Library of Medicine have very compelling research on mindfulness' effectiveness. Well-known business publications such as Inc. have written articles supporting mindfulness in organizations including 5 Reasons Your Company Should be Investing in Mindfulness Training. One of the oldest and most trusted business publications, Forbes, has written an article entitled Increasing Mindfulness In The Workplace.
Pricing
Price: $225 – $425 (price is based upon the number of attendees)
Class Time: 45 minutes
Platform: Zoom, Teams or Webex

45-Minute Live Virtual Corporate Mindfulness Class Order Form