Introduction to Meditation, Live Zoom Class for Corporations
Learn how to meditate in this 30 or 60-minute Live Zoom class for up to 500 people. To book this class, simply fill out and submit the form below or call (888) 377-7761.
Meditation House offers two different Learn to Meditate Classes: a 30-minute class and a 60-minute class. In each class, people will learn how to meditate and will be provided a link to a downloadable audio file that people can use for clarification on how to meditate and also use to support an ongoing meditation practice.
30-Minute Learn to Meditate Class
In our 30-minute Learn How to Meditate class, you will be taught step by step how to meditate. This is a non-religious style of Meditation that anyone can learn. We focus on learning the correct way to sit, how to remove any tension and discomfort from the body, and then we learn how to use the breath to bring us into a meditative state.
You will learn what you should should be experiencing, why you experience it, and how to utilize your experience to help you meet whatever goals you set.
60-Minute Learn to Meditate Class
In our 60-minute Learn How to Meditate class, the first 20 minutes are dedicated to learning the technique. The second 20 minutes includes a lecture dedicated to addressing the most common questions asked about Meditation coupled with a short discussion on how to apply Meditation. The final 20 minutes is a guided Meditation that will allow you to practice what you have just learned. After the class, we make an MP3 audio file available for download that reviews what you have learned.
The Instructor
Dan Globus, your instructor, has successfully taught over one thousand people how to meditate. The type of meditation he teaches is a modern version of a traditional method that fuses Mindfulness, Vipassana and Tibetan Buddhist meditation techniques.
(*)Please note that this is a completely non-religious style of meditation.
Simply choose the date and time from the interactive calendar, submit credit card details to reserve the class (card not charged until after the class is completed) and then receive a confirmation within less than 24 hours.
This is a live class presented via Zoom. People can listen to the class using a desktop or laptop computer, a tablet, an iPad, a smartphone, or they can can simply call in from any type of telephone.
Pricing
Price: $250 – $400*
(*)price is based upon number of attendees and whether class is 30 or 60 minutes)
Class Time: 30 or 60 minutes
Platform: Zoom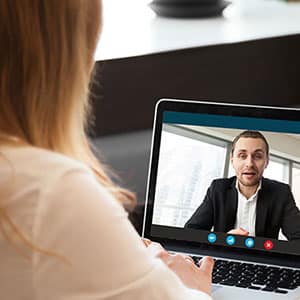 Intro to Mindfulness Meditation Class Order Form