60-Minute Live Virtual Meditation Class for Corporations
This is a 60-minute Mindfulness class presented via Zoom, Microsoft Teams, Google Meet, or Webex. This class can be booked for groups of up to 1,000 people. To book this class, simply fill out and submit the form below.
Have a question? Call (888) 377-7761 or click here to contact us.
Sixty (60) minutes may seem like a long meditation for employees. However, these classes are powerful tools that will help employees address the various challenges they face at work (as well as at home). Basic mindfulness meditation classes of 15-30 minutes are wonderful at providing calming effects to the body and mind. Mindful meditation classes of 60 minutes give employees the tools they need to bring about the changes they need to face today's challenges.
These classes can be on a specific theme/topic, or they can be general mindfulness meditations. We can lead the meditation on just about any subject that you wish.
Here is a list of some of the more popular topics that we have led classes on:
How to reduce anxiety and stress.
How to focus our thoughts and reduce the chatter and noise that takes place all the time.
How to focus our full attention on a client, a client's conversation, a client's needs, and how to be 100% present when communicating with a client.
How to remove anger.
How to fall asleep easily and get a good night's rest.
How to address binging.
How to strike a balance between our home lives and work.
How to remove fear (fear of getting fired, fear of a company going out of business, fear of losing a client).
How to see ourselves succeeding at any task.
These classes include:
A talk on the specific subject of the meditation and the benefits and how to benefit from mindfulness meditation.
1-2 guided meditations. This may include a general mindfulness meditation and/or a guided meditation on a specific topic.
A question and answer session. This may be included at the end of the class.
A recording of the class. These classes are recorded (with the client's permission) and the recording is made available as a downloadable file.
This class is presented via Zoom, Microsoft Teams, Google Meet, or Webex. Employees can listen to the class using a desktop or laptop computer, a tablet, an iPad, a smartphone, or they can simply call in from any type of telephone. And if employees miss the class (due to other obligations), they can listen to the audio recording of the class at their convenience.
Simply choose the date and time from the interactive calendar below, submit your credit card details to reserve the class, and then receive a confirmation within less than 24 hours.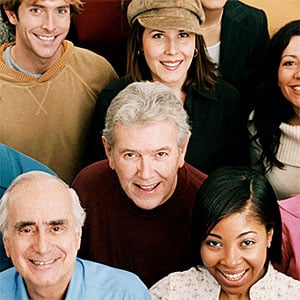 Pricing
Price: $300 – $650 (price is based upon the number of attendees)
Class Time: 60 minutes
Platform: Zoom, Microsoft Teams, Google Meet, or Webex
Book Your 60-Minute Live Virtual Corporate Mindfulness Class