Corporate Meditation Classes NYC
Corporate Meditation Classes taught in NYC, Long Island, upstate New York and New Jersey. As most corporations do not know what to expect from a Meditation program, we recommend that you first book an Intro to Meditation class. These are one-hour classes taught at your office (or a separate space) where employees have an opportunity to learn how to meditate, experience a guided Meditation, ask questions, and learn how Meditation can be effectively used in the corporate environment.
Would you like to experience one of our classes? You can book one of our corporate Meditation classes by clicking here.
(*) If you have specific needs, have a specific subject/topic you want covered in the Meditation, want the class on a specific day and time that is not listed in our booking calendar), click here to contact us or call us directly at (888) 377-7761.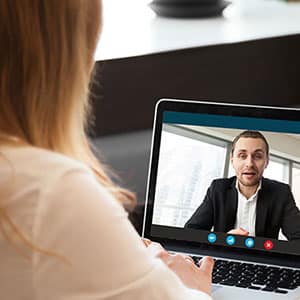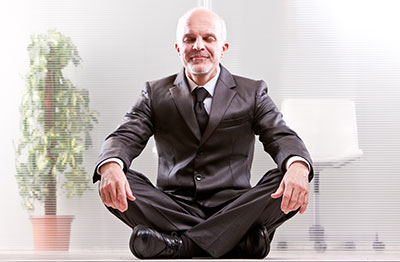 What Style of Meditation Do We Teach?
Did you know that there are different styles of Meditation? The most common style taught in corporations is "Mindfulness". We include Mindfulness in our teachings, however, we are unique in our corporate teachings. We work on setting "goals" and teaching employees how to see and achieve these goals through Meditation. These goals may include how to become more confidant, how to prepare for big meetings, how to remove anxiety and stress, how to relate better to fellow employees, how to wind down at night and get restful sleep, and so much more.
Who Teaches These Classes?
Dan Globus is the lead Corporate Mindfulness Meditation Teacher and Director of Meditation House. Dan started meditating several decades ago and was professionally trained about 10 years ago by a Tibetan Buddhist Monk in MIndfulness, Vipassana, and traditional Tibetan Buddhist Meditation techniques. Our Meditation classes are based upon Mindfulness Meditation that incorporates some elements of traditional Tibetan Buddhist and Vipassana Meditation techniques. The classes are completely non-religious.
Our corporate classes include:
Breathing Techniques to quiet the mind and assist in entering a meditative state
Body Scan & Relaxation Techniques
Guided Imagery
Visualizations
Goal/Intention Setting
Removal of Impediments (stress. anxiety, lack of confidence)
Employees participating in our corporate Meditation programs will:
Exhibit greater productivity and higher performance
Acquire a more positive outlook
Have reduced absenteeism
Have more confidence in their decision making
Have more confidence in their presentations
Exhibit a greater sense of creativity and clarity
Develop  strong leadership skills
Handle stressful situations and business stress far better
Become a better negotiator and not allow negative emotions to affect you
Even though we primarily offer classes that are fixed based upon the length of the class, days they are offered, and time of day when they are taught, we can create a custom program that meets your needs. We will create a custom Meditation program based upon:
The number of classes you want (e.g. once per week, twice per week, each day of the workweek, weekends)
How long you wish the Meditation to be (e.g. 15, 30, 60 minutes)
The number of people in the class (e.g. 1, 2-25, 25-50, 50-100, 100-500, 500+)
Your corporate goals/needs.
QUESTIONS ABOUT CORPORATE
MINDFULNESS MEDITATION CLASSES?